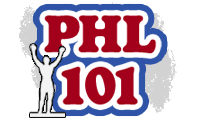 Clone of Training - My Course - VG

Yo Anonymous! In this course, we will learn about the greatest city in the world. Learn the language, study the local sites, and understand the roots of America's City of Brotherly Love.  
Read our about learning objectives and target audiences below to see if this course seems to be fitting for your course of study. 
Target Audience
Philadelphians
Non-Philadelphians
Wanna-be-Philadelphians 
Eagles Fans 
Cheesesteak lovers
Boyz II Men enthusiasts. 
Learning Objectives
Learners will be proficient in the knowledge of Philadelphia, the local slang, the food, the sports, and the history. 
Learners will be provided transferrable skills to understand the histories and cultures of other cities in the US and around the world that are far less great than Philadelphia.
Learners will be urged to visit Philadelphia to try their own Philly Cheesesteak. 
Learners will become loyal fans of the world's greatest sports mascot, Gritty. 
Dr. B Cooper – Actor, Philadelphian
Dr. W Smith – Actor, hip-hop recording artist, half of the duo DJ Jazzy Jeff & The Fresh Prince, record producer, Philadelphian
Dr. G Kelly – Princess of Monaco, actress, Philadelphian
Dr. P LaBelle – R&B & soul singer, actress
Dr. Dog – Band, Philadelphians
EthosCE is accredited by the Accreditation Council for Continuing Philadelphia Education (ACCPE) to provide continuing Philadelphia education for everyone.
Available Credit
2.00

Participation

4.00

Training

Training Credit

1.00

Training Course Child Credit