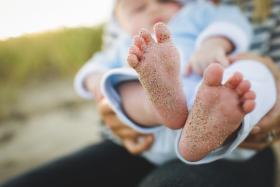 Newborn Growth & Development Milestones Workshop
March 21, 2018

to

March 21, 2021
Parents should expect to see phyisical and cognative milestones for their newborn within the first month.  Physicians caring for infants should educate parents on what to expect and when to be concerned with developmental delays.
Nulla metus metus, ullamcorper vel, tincidunt sed, euismod in, nibh. Quisque volutpat condimentum velit. Class aptent taciti sociosqu ad litora torquent per conubia nostra, per inceptos himenaeos. Nam nec ante. Sed lacinia, urna non tincidunt mattis, tortor neque adipiscing diam, a cursus ipsum ante quis turpis. Nulla facilisi. Ut fringilla. Suspendisse potenti. Nunc feugiat mi a tellus consequat imperdiet. Vestibulum sapien. Proin quam. Etiam ultrices. Suspendisse in justo eu magna luctus suscipit. 
Sed lectus. Integer euismod lacus luctus magna. Quisque cursus, metus vitae pharetra auctor, sem massa mattis sem, at interdum magna augue eget diam. Vestibulum ante ipsum primis in faucibus orci luctus et ultrices posuere cubilia Curae; Morbi lacinia molestie dui. Praesent blandit dolor. Sed non quam. In vel mi sit amet augue congue elementum. Morbi in ipsum sit amet pede facilisis laoreet. Donec lacus nunc, viverra nec, blandit vel, egestas et, augue. Vestibulum tincidunt malesuada tellus. Ut ultrices ultrices enim. Curabitur sit amet mauris. Morbi in dui quis est pulvinar ullamcorper. Nulla facilisi. 
Target Audience
Physicians
Physician Assistants
Nurses
Learning Objectives
Identify development milestones in newborns
Communicate milestones to parents/caregivers
Teach parents/caregivers how to observe growth markers in their newborn
Convention Center
1101 Arch St
United States
The EthosCE is accredited by the Accreditation Council for Continuing Medical Education (ACCME) to provide continuing medical education for physicians.
EthosCE is accredited as a provider of continuing nursing education by the American Nurses Credentialing Center's Commission on Accreditation.
Available Credit
9.00

AMA PRA Category 1 Credit™

9.00

ANCC

9.00

Participation